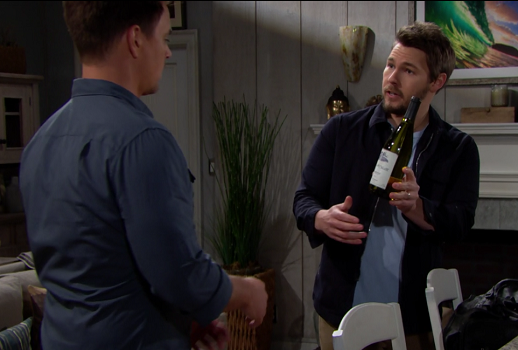 Wyatt: What — wow. What is — what's all this?
Liam: Um, well, my luggage can stay in the car, but I wanted to get these out of the sun. Uh, a few 2015s for you. And, uh, I got Sally this — this scarf from the Champs-Elysées. Uh, where is she?
Wyatt: Uh, shouldn't you be home showering Hope with gifts though, too, or…?
Liam: Yeah, I probably should, but I want to know what I'm walking into first. I mean, just how far has Thomas gotten in his campaign to brainwash my wife into leaving me?



Back to the Bold and Beautiful Best Lines Page