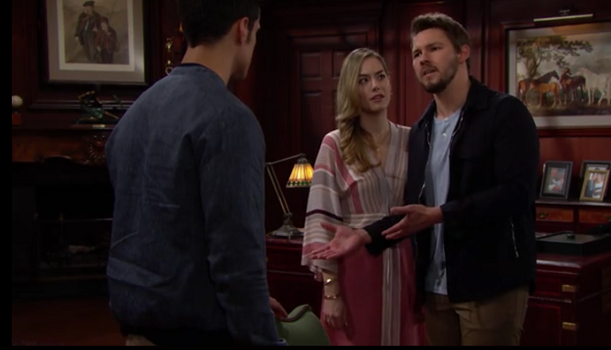 Hope: Why don't we all take a step back?
Thomas: No, it's — it's fine. We're good. I won't deny what Liam's saying. I've always loved you. You know that. I was up front about it.
Liam: What is — stop! Stop. What are you doing right now? You're — you're acting like this is the most casual, normal thing to say in the world. It's not. Hope is my wife. We love each other. You can't just decide that she belongs to you, and then set out to make that happen behind my back. You– you're losing your perspective, Thomas. Now —  I don't know if it's 'cause you're still struggling with Caroline's death and the fact that you got to raise Douglas or — or something else, but I'm gonna say it again — Hope is my wife. She's my wife. So back off.



Back to the Bold and Beautiful Best Lines Page
Follow Us!