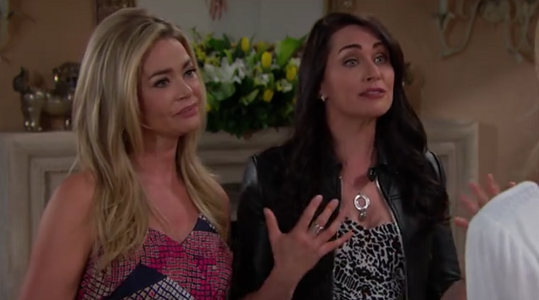 Flo: Wow! Quinn… oh, my God, your house is amazing.
Quinn: Oh, I'm glad you think so.
Shauna: You're never gonna believe this.
Flo: Is everything okay? You said it was important.
Shauna: Oh, everything's way more than okay.
Quinn: Mm-hmm.
Shauna: Are you ready? We're moving out of that dreary apartment.
Flo: What are you talking about?
Shauna: You and I are gonna be living here at the Forrester estate.



Back to the Bold and Beautiful Best Lines Page