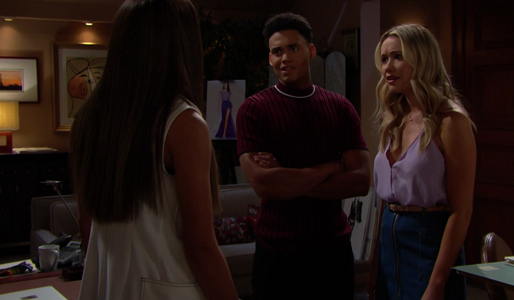 Zoe: Thomas? You suspect Thomas of…? I can't even say it.
Xander: Pam said he and Emma were arguing. It's not hard to guess about what.
Zoe: Guessing isn't knowing.
Flo: But you said that she she had just heard everything about Hope, and she was on her way to tell her everything.
Xander: And now she's dead.
Zoe: Yeah, but maybe she swerved to miss something, or maybe she was just going way too fast.
Xander: Or…
Flo: Or there are other ways to scare drivers off the road.
Zoe: You're buying this, too?



Back to the Bold and Beautiful Best Lines Page