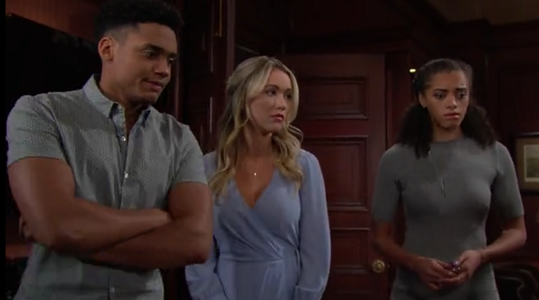 Justin: The police haven't made an official ruling yet.
Flo: So, they don't know what happened that night?
Justin: They found something at the crash site that might actually explain why we lost Emma so tragically.
Xander: The police found evidence at the scene?
Justin: Emma's cellphone. Apparently, she was writing a text. She hadn't sent it yet.
Flo: And it was still on her phone?
Justin: Police are uncertain. They can't rule out that texting and driving may have been the cause of Emma's crash. She was actually texting you, Hope.
Hope: Me?
Justin: She wanted you to know that she was on her way.
Hope: She was coming to see me?
Justin: She was almost there. Things would have been so different had she made it.



Back to the Bold and Beautiful Best Lines Page