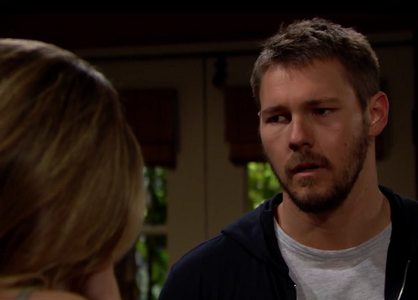 Liam: I'm not leaving you like this.
Hope: Like what? I'm fine. This is what I wanted.
Liam:  It's what you say you want. It's what you're trying to want. That doesn't mean I believe it.
Hope: What, that I want you to be with the mother of your children? Believe it, it's true. Do I wish it were me? Yes, but some things aren't meant to be.
Liam:  I — I mean, I don't know, maybe I shouldn't have told you.
Hope: Oh, no, no. I am glad I know you slept with Steffy because it shows me that we're doing the right thing. Yeah, you took the first step towards your new life last night… and I need to do the same. So you should go. Go. Be with Steffy. Be with her.



Back to the Bold and Beautiful Best Lines Page