TV Interview!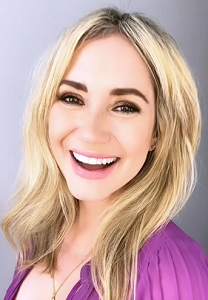 Interview with Ashley Jones of "What Happened to My Sister?" on Lifetime by Suzanne 9/16/22
This was a fun interview last week with Ashley! I interviewed her 9 years ago for another Lifetime movie (Gosh, where does the time go?).  She always very kind and beautiful. Don't miss her new movie as well as the LMN marathon of her movies all day Friday, September 23!
MORE INFO: Official Site Trailer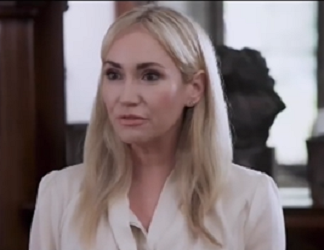 LMN Favorite Ashley Jones Returns With New Thrillers
LMN FAVORITE ASHLEY JONES RETURNS WITH NEW THRILLERS
SECRET LIVES OF COLLEGE ESCORTS
MARKS ASHLEY JONES' DIRECTORIAL DEBUT
AND STARS PILOT PAISLEY-ROSE, LAURIE FORTIER AND BRIANA CUOCO
FOR AN AUGUST 19 PREMIERE
WHAT HAPPENED TO MY SISTER?
STARS ASHLEY JONES, LAURYN SPEIGHTS AND MONIQUE STRAW
AND PREMIERES SEPTEMBER 23
NEW YORK, NY (August 4, 2022) – LMN favorite Ashley Jones returns to the network with a two pack of films this summer including the premiere of Secret Lives of College Escorts starring Pilot Paisley-Rose, Laurie Fortier and Briana Cuoco on August 19 at 8/7c  which marks Daytime Emmy Award nominee Ashley Jones directorial debut, and What Happened to My Sister? on September 23 at 8/7c which Jones, Lauryn Speights and Monique Straw star in.  Additionally, LMN will run a marathon of movies featuring Jones on September 23 leading into the premiere of What Happened to My Sister?
What Happened to My Sister?
Friday, September 23 at 8/7c
Drea (Lauryn Speights, The Good Place), a freshman at college, decides to rush the same sorority her sister Gabi (Heather Harris, Broken Mirror) died rushing two years earlier in hopes of finding out the truth about her death.  Monique Straw (Fast Color) and Ashley Jones also star.
Ashley Jones Official Site Facebook Twitter Instagram
Proofread and Edited by Brenda
Back to the Primetime Articles and Interviews Page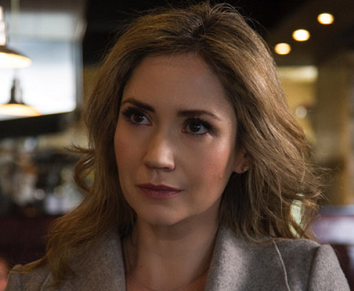 Follow Us!