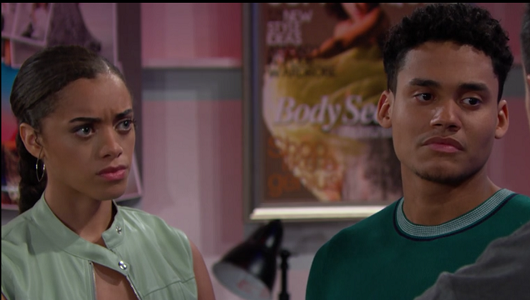 Thomas: Xander wants to tell Hope and Liam about Beth, just let him.
Zoe: No! Xander, you can't.
Xander: It's the right thing, Zoe.
Thomas: Yeah. Poor Xander, he just can't live with himself. The secret's killing him. Isn't that right? You just can't do it. Then don't. Yeah. Go to Hope. Go to the police. Be a hero. Clear your conscience. Okay, but make sure to tell her goodbye before you leave. Because her and her father, they're gonna spend 10 to 20 years behind bars. Oh, and you and Flo? You're gonna be in prison, too. Now, you say you don't care about that. But I'm betting you do.



Back to the Bold and Beautiful Best Lines Page