TV Interview!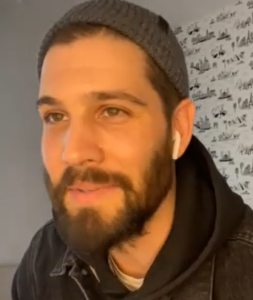 Interview with Casey Deidrick of "Into the Dark: Tentacles" on HULU by Suzanne 2/22/21
It was a blast interviewing Casey! As I said in the video, I've followed him ever since he played Chad DiMera on "Days of Our Lives" 2009-2013, and I love him as Max on "In the Dark" on The CW.  The interview was for the latest installment of the HULU anthology horror series "Into the Dark" (funny coincidence) called "Tentacles."
You can see the video and transcript of our EXCLUSIVE Zoom chat at SciFiVision! Thank you to Jamie for getting me this interview.
MORE INFO:
About Hulu's INTO THE DARK: In partnership with Blumhouse Television, Into The Dark is a monthly horror event series from prolific, award-winning producer, Jason Blum's independent TV studio. Each feature-length installment is inspired by a holiday and features Blumhouse's signature genre/thriller spin on the story. The series has explored nearly every facet of the horror genre, and with the latest installment presents a twist on gender roles in modern horror.
Proofread and Edited by Brenda
Back to the Primetime Articles and Interviews Page