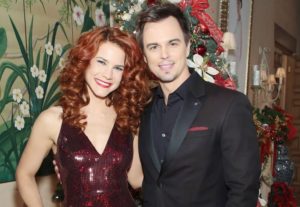 B&B News and Information! SOD Scoops, & Spoilers Below
OLDER NEWS:
SOD: B&B has been renewed through 2022
Find many links to other B&B news/scoops/spoilers here!
CBS is posting B&B Bonus Scenes which haven't aired in the US. Go to their website and scroll down to the Bonus Scenes section toward the bottom.
The Bold and the Beautiful Fan Community is online at www.boldandbeautiful.com. This free and revamped group includes a weekly "Ask Cathy" column where fan club director Cathy Tomas will answer the most asked question of the week, as well as "B&B's Fan of the Month" starting in August!
B&B has disbanded its official fan club. "The Official The Bold and The Beautiful Fan Page" is now on  Facebook, and all the latest news can be found on Twitter. Also, at www.boldandbeautiful.com fans can find live streaming of special events and info. that will keep you informed daily of what's going on behind the scenes, sneak peeks at things to come, locations and dates of public appearances as well as how to independently network with your favorite actors from B&B.
For an autographed headshot, you may write directly to the specific actor
c/o "The Bold and the Beautiful"
7800 Beverly Blvd.
Los Angeles, CA   90036
B&B Scoops and Spoilers
By Suzanne
SOD 6/1/20
Not much B&B news for this issue!
Stars talk about how they're staying in shape this summer, including Lawrence Saint-Victor (Carter) and Katrina Bowden (Flo).
An article looks at the various core families in each soap.
SOD 5/25/20
The president of NATAS (that gives out the Daytime Emmys) explains why there will be a virtual Daytime Emmys celebration this year. They had originally planned on a three-day event. They hated canceling it, but they had no choice but to put safety first. The virtual Daytime Emmy Awards may be this summer. They're still finalizing the date and hopeful that they will return for a live event in 2021.
Katherine Kelly Lang (Brooke) welcomed a new grandchild (her second). Her daughter, Zoe, gave birth to son Reign 4/25.
The TCA (Television Critics Assocation) has canceled its summer press tour because of the virus. This is when networks tell everyone about their new Fall shows. They're exploring other ways to do it.
The story with Sally faking her illness, and Flo figuring it out, and then the doctor hitting Flo over the head, are this week's "Editor's Choice" storyline.
Ratings, Week of April 20: 2.57.
Don Diamont (Bill) reflects on his past 35 years working at CBS (first as Brad on Y&R, 85-09).
An article focuses on 4 Daytime couples, including Eric and Quinn.
Scott Turner Schofield (ex-Nick) talks about what he's been up to since he left the show.
SOD 5/18/20
Ratings, week of 4/13: 2.49.
Darin Brooks (Wyatt) is featured in a short interview. He's enjoying watching the classic episodes, and the memories they brought up. He jokes about Wyatt always being the last to know (like Sally's faking her illness). He confirms that Flo is where Wyatt's heart is. Darin is friends with both Courtney Hope (Sally) and Katrina Bowden (Flo). They like to run lines together. He doesn't know what's next for Wyatt, whenever the show comes back.
This week's "classic" shows are about fashion. You can see all of the dates for the shows on our transcripts page.
Various actors talk about how they're doing, stuck at home, including Courtney Hope (Sally) and Darin Brooks (Wyatt).
A current cast list for the show is updated.
Annika Noelle (Hope) is featured in the short, one-page "Take Five" interview.
SOD 5/11/20
B&B will be showing its most epic wedding episodes this week. Find more details here.
Moms from each show talk about motherhood, including Katherine Kelly Lang (Brooke), Rena Sofer (Quinn) and Jacqueline MacInnes Wood (Steffy).
SOD 5/4/20
Thorsten Kaye (Ridge) is featured in a short interview about how Ridge is dealing with the aftermath of finding out Brooke and Bill kissed.
Ratings, week of 3/30: 2.52
4/27 and 4/28, CBS is airing a two-part special "Becoming Bold & Beautiful" which features behind-the-scenes content. Then the show is airing re-runs the rest of the week of the Monte Carlo episodes.
The show is given a Thumbs Down! for Thomas disappearing.
Ashley Jones (Bridget) gives tips for parents staying at home with their kids.
Jennifer Gareis (Donna) talks about coming back to the show.
Don't forget to sign up for our CBS Soap scoops newsletter to get the latest news about the shows!
Our other pages for news, scoops, and spoilers:  AMC, ATWT, AW, Days, GH, GH: Night Shift, GL, Loving/The City, OLTL, PC, Passions, Y&R, General Daytime, 24, Battlestar Galactica, Heroes, Jericho, Lost, Smallville, and Star Trek.