Where to See Your Favorite Y&R Stars!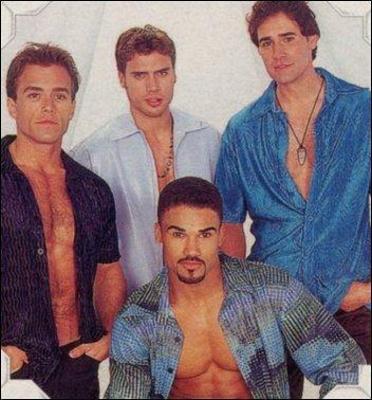 VARIOUS TV/MOVIE AND LIVE APPEARANCES
Guest-Starring Roles and Movies
---
Raphael Sbarge (ex-Agent Aucker) appears in the upcoming Starz series "Gaslit."
---
Hunter King (ex-Summer) stars in "Hidden Gems" Saturday, June 4, 8:00PM on Hallmark Movie Channel.
---
Mark Derwin (ex-Adrian) has a recurring role on "A Million Little Things" Wednesdays on ABC.

---
Sheryl Underwood (Clarice) appears daily on "The Talk" on CBS.
---
Stephanie Erb (ex-Janice) temporarily plays Alexis on "General Hospital" starting the week of April 25th on ABC.
---
Billy Miller (ex-Billy) stars in the series "Truth Be Told" on the AppleTV+ network. It returns for season 3 in October.
---
Kelli Goss (ex-Courtney) stars in "United States of Al" Thursdays on CBS.
---
David Gautreaux (ex-Bryan) has a recurring role on " S.W.A.T." Wednesdays on CBS.
---
Alyvia Alyn Lind (Faith) appears in a movie "Masquerade" later this year and in the new series "Chucky" on Syfy this fall.
---
Elizabeth Bogush (ex-Sandy) plays Joelle Taylor on "NCIS: Los Angeles" Sundays on CBS.
---
Matthew Atkinson (ex-Austin) stars daily in "The Bold and the Beautiful" on CBS.
---
Phil Morris (ex-Tyrone) appears in "Bosch: Legacy" on Freevee (formerly IMdB TV), does voices in "Young Justice" on HBO Max and does a voice in "Craig of the Creek" on The Cartoon Network.
---
Christel Khalil (Lily) appears in an upcoming film, "We Need to Talk."
---
Eileen Davidson (ex-Ashley) has a new project. She stars in "Days of Our Lives: Beyond Salem" this week on Peacock and Eileen Davidson appears Wednesday, 9/8 on "Watch What Happens Live" on Bravo.
---
Camryn Grimes (Mariah/ex-Cassie) has a new movie coming out, "Haunted: 333."
Joshua Morrow (Nick) has a new movie coming out, "Loyalty."
---
Doug Davidson (Paul) has a new moving coming out, "Season of Rage."
---
Peter Bergman (Jack) and Susan Walters (Diane) appear on "The Talk" Monday, 4/18 on CBS.
---
---
Victoria Rowell (ex-Dru) has a recurring role on "Good Sam" Wednesdays on CBS.
DR. SAM GRIFFITH DEALS WITH THE FALLOUT FOLLOWING HER ACTIONS AT THE HOSPITAL GALA, AND GRIFF RETURNS TO THE OR, ON "GOOD SAM," WEDNESDAY, MARCH 2
---
Dennis Haysbert (ex-Ron) has a new movie coming out, "Silent Retreat," and he does many commercials for Allstate Insurance.
---
Loren Lott (ex-Ana) stars in the new series "Star Trek Renegades Ominara."
---
Tony Todd (ex-Gus) has many movies coming out in the next few years.
---
---
Judith Chapman (ex-Gloria) plays Nancy Reagan in an upcoming movie, "King Richard."
---
Marco Dapper (ex-Carmine) has 2 movies out this year.
---
Laur Allen (ex-Julie) has 2 movies out this year and appears in the digital series "Moto Nostra: GR224."
---
Cam Gigandet (ex-Danny) has 3 movies coming out this year.
---
Adrienne Frantz (ex-Amber) has 4 movies coming out.
---
Michael Gross (ex-River) has two movies coming out.
---
Nick Spano (ex-Chad) appears in the film "Might Oak."
---
---
---
---
---