Where to See Your Favorite Y&R Stars!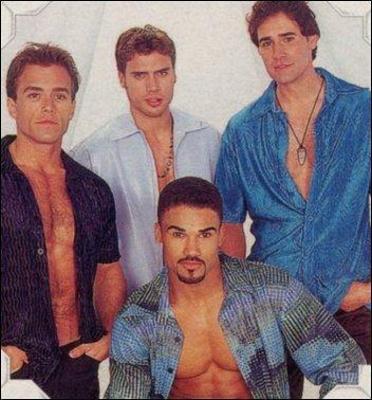 VARIOUS TV/MOVIE AND LIVE APPEARANCES
Guest-Starring Roles and Movies
---
Kelli Goss (ex-Courtney) stars in "United States of Al" Thursdays on CBS.
---
Alyvia Alyn Lind (Faith) appears in a movie "Masquerade" later this year and in the new series "Chucky" on Syfy this fall.
---
Erica Gimpel (ex-Harriet) guest-stars on "NCIS: New Orleans" Sunday, February 14 on CBS.
---
Matthew Atkinson (ex-Austin) has a recurring role on "Everyone Is Doing Great" on HULU.
---
Melissa Claire Egan (Chelsea), Vincent Irizarry (ex-David), Eva La Rue (Celeste), Eden Riegel (ex-Heather), Chrishell Stause (ex-Bethany), Steve Burton (ex-Dylan) and many other soap stars appear in "ABC Daytime: Back on Broadway" which will be streamed Thursday, Feb. 11 on this site.
---
Cady McClain (ex-Dixie) is temporarily replacing Melissa Reeves as Jennifer Horton on "Days of Our Lives," due to the pandemic. More
---
Christel Khalil (Lily) appears in an upcoming film, "We Need to Talk."
---
Eileen Davidson (ex-Ashley) has a new project.
---
Camryn Grimes (Mariah/ex-Cassie) has a new movie coming out, "Haunted: 333."
Joshua Morrow (Nick) has a new movie coming out, "Loyalty."
---
Doug Davidson (Paul) has a new moving coming out, "Season of Rage."
---
Lauralee Bell (Chris) appears in these first two movies: Lifetime V.C. ANDREWS' LANDRY FAMILY MOVIE SERIES – Saturday, March 20, 8:00PM Kristian Alfonso (Days of our Lives); Golden Globe nominee, Marilu Henner (Taxi); Leo Award winner Richard Harmon (The 100, Bates Motel); Leo Award winner Jennifer Laporte (V.C. Andrews' Web of Dreams) and Evan Roderick (Arrow, BH90210) joining the cast. The four-movie V.C. event airs consecutively over two weekends starting at 8pm ET/PT on Saturday, March 20 and Sunday, March 21 and then again at 8pm ET/PT on Saturday, March 27 and Sunday, March 28. The movie series follows Ruby Landry, who after being raised by her loving spiritual healer grandmother in the Louisiana bayou, is ensnared in a world of dark family secrets and betrayal, upon discovering that she has another family living in New Orleans. The V.C Andrews' Landry Family book series – Ruby, Pearl in the Mist, All That Glitters and Hidden Jewel – is the second highest-selling series from the author and becomes Lifetime's latest adaptation of the prolific writer's work. Lifetime's new movie series comes on the heels of last summer's premiere of V.C. Andrews' Casteel Family movie series, which ranked as cable's #2 new drama series among W25-54 for 20191. Promo
---
---
Victoria Rowell (ex-Dru) appears in 4 new movies.
---
Dennis Haysbert (ex-Ron) has a new movie coming out, "Silent Retreat," and he does many commercials for Allstate Insurance.
---
Loren Lott (ex-Ana) stars in the new series "Star Trek Renegades Ominara."
---
Tony Todd (ex-Gus) has many movies coming out in the next few years.
---
---
Judith Chapman (ex-Gloria) plays Nancy Reagan in an upcoming movie, "King Richard."
---
Marco Dapper (ex-Carmine) has 2 movies out this year.
---
Laur Allen (ex-Julie) has 2 movies out this year and appears in the digital series "Moto Nostra: GR224."
---
Cam Gigandet (ex-Danny) has 3 movies coming out this year.
---
Adrienne Frantz (ex-Amber) has 4 movies coming out.
---
Michael Gross (ex-River) has two movies coming out.
---
Nick Spano (ex-Chad) appears in the film "Might Oak."
---
---
---
---
---