Where to See Your Favorite Y&R Stars!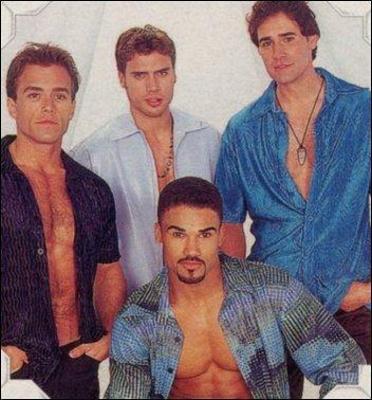 VARIOUS TV/MOVIE AND LIVE APPEARANCES
Guest-Starring Roles and Movies
---
Alyvia Alyn Lind (Faith) appears in a movie "Masquerade" later this year.
---
Matthew Atkinson (ex-Austin) has a recurring role on "Everyone Is Doing Great" on HULU.
---
Terrell Tilford  (ex-Barton) guest-stars on "Magnum, PI" Friday, January 8 on CBS.
---
Cady McClain (ex-Dixie) is temporarily replacing Melissa Reeves as Jennifer Horton on "Days of Our Lives," due to the pandemic. More
---
Christel Khalil (Lily) appears in an upcoming film, "We Need to Talk."
---
Eileen Davidson (ex-Ashley) has a new project.
---
Camryn Grimes (Mariah/ex-Cassie) has a new movie coming out, "Haunted: 333."
Joshua Morrow (Nick) has a new movie coming out, "Loyalty."
---
Doug Davidson (Paul) has a new moving coming out, "Season of Rage."
---
Lauralee Bell (Chris) is filming two upcoming Lifetime movies based on V.C. Andrews' books "Ruby" and "Pearl in the Mist."
---
---
Victoria Rowell (ex-Dru) appears in 4 new movies.
---
Dennis Haysbert (ex-Ron) has a new movie coming out, "Silent Retreat," and he does many commercials for Allstate Insurance.
---
Loren Lott (ex-Ana) has a new acting job. More info at SoapCentral
---
Tony Todd (ex-Gus) has many movies coming out in the next few years.
---
---
Judith Chapman (ex-Gloria) plays Nancy Reagan in an upcoming movie, "King Richard."
---
Marco Dapper (ex-Carmine) has 2 movies out this year.
---
Laur Allen (ex-Julie) has 2 movies out this year and appears in the digital series "Moto Nostra: GR224."
---
Cam Gigandet (ex-Danny) has 3 movies coming out this year.
---
Adrienne Frantz (ex-Amber) has 4 movies coming out.
---
Michael Gross (ex-River) has two movies coming out.
---
Nick Spano (ex-Chad) appears in the film "Might Oak."
---
---
---
---
---