Who Plays Whom on Y&R!

Billy Abbott … Jason Thompson
Jack Abbott … Peter Bergman
Kyle Abbott … Michael Mealor
Jill Abbott Atkinson … Jess Walton
Lily Ashby … Christel Adnana Khalil
Lauren Fenmore Baldwin … Tracey E. Bregman
Michael Baldwin … Christian LeBlanc
Phillip Chancellor IV … Donny Boaz
Traci Abbott Connelly … Beth Maitland*
Sharon Collins … Sharon Case
Mariah Copeland … Camryn Grimes
Elena Dawson … Brytni Sarpy
Kevin Fisher … Greg Rikaart
Dr. Nate Hasting … Sean Dominic
Dina Mergeron … Marla Adams*
Chloe Mitchell … Elizabeth Hendrickson
Abby Newman … Melissa Ordway
Adam Newman … Mark Grossman
Chelsea Newman … Melissa Claire Egan
Faith Cassidy Newman … Alyvia Alyn Lind*
Nicholas Newman … Joshua Morrow
Nikki Newman … Melody Thomas Scott
Noah Newman … Robert Adamson*
Summer Ann Newman … Hunter King*
Victor Newman … Eric Braeden
Victoria Newman … Amelia Heinle
Tessa Porter … Cait Fairbanks
Lola Rosales … Sasha Calle
Rey Rosales … Jordi Vilasuso
Phyllis Summers … Michelle Stafford
Amanda Sinclair … Mishael Morgan
Esther Valentine … Kate Linder
Theo Vanderway … Tyler Johnson
Christine Blair Williams … Lauralee Bell*
Devon Hamilton Winters … Bryton James
*recurring or temporary.
Cast List updated by Christine 5/1/20
Other Cast Lists: All My Children, Another World, As The World Turns, The Bold & the Beautiful, The City/Loving, Days of Our Lives, General Hospital, GH: Night Shift, Guiding Light, One Life to Live, Passions, Port Charles, Sunset Beach, 24, 30 Rock, Alias, Almost Human, American Gothic, Angel, Arrow, Babylon 5, Battlestar Galactica, Beauty & The Beast, Being Human, Big Bang Theory, Blackadder, Bones, Boston Legal, Buffy the Vampire Slayer, Castle, Charmed, Covert Affairs, CSI, Curb Your Enthusiasm, Dawson's Creek, Drew Carey Show, Earth 2, Eerie, Indiana, Fawlty Towers, Ghost Whisperer, Gotham, Grey's Anatomy, Grossepointe, Haven, Herman's Head, Heroes, Hi Honey I'm Home, Hollywood Heights, House, Howard Stern, Jericho, Justified, Larry Sanders Show, Law & Order, Lois & Clark, Lost, Mad About You, Mork & Mindy, The O.C., Pacific Palisades, Police Squad, Red Dwarf, Remington Steele, Savannah, Sledgehammer, Smallville, South Park, Space: 1999, Star Trek, True Blood, TV Nation/Awful Truth, and Vampire Diaries.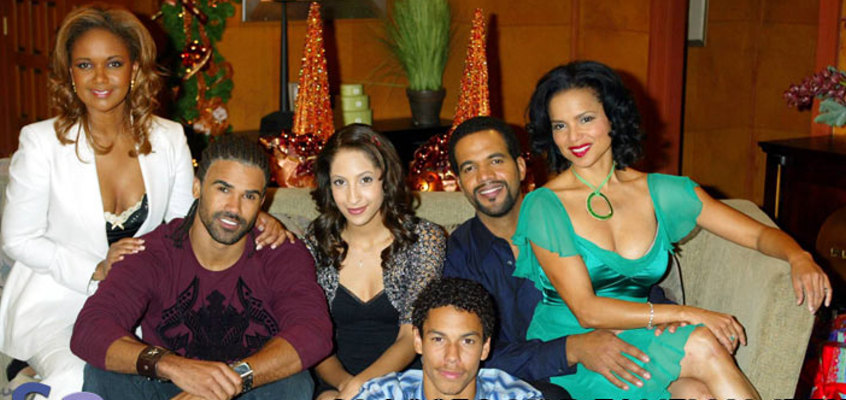 Follow Us!