Detailed B&B Summaries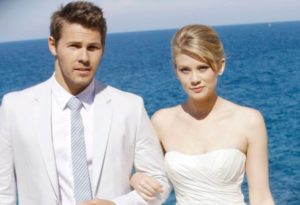 Watch full episodes of B&B daily at CBS.com and Blogspot.
If we're missing updates, you can get them at The CBS B&B Page, SoapCentral, or Soaps.com.
Everyone who works on our site is a VOLUNTEER! So, the recaps might be late sometimes.  They have other jobs, families, etc.  Please be patient, and check back later. Thanks! Email us if you're interested in writing B&B Updates or short recaps.
B&B Update Monday 1/24/22
B&B Update Tuesday 1/25/22
B&B Update Wednesday 1/26/22
B&B Update Thursday 1/27/22
B&B Update Friday 1/28/22
2021 B&B Updates  |  Previous B&B Updates
B&B Transcripts   |   Daily Short Recaps   |   B&B Best Lines
Our other updates:  All My Children,  As The World Turns, Days of our Lives, General Hospital, Guiding Light, One Life to Live, Passions, Port Charles, & The Young and the Restless.
Please don't email us if we're late with updates. However, we do value any other comments, suggestions, etc.  Please come back soon….