Daytime Soap Opera Short Recaps
Recap written by Michele and Cheryl
Tripp and Allie ran into each other in the park. He was surprised to see her, but she was upset to see him. She slapped him. Lani was upset Abe brought Melinda back for Kristen's trial. She told him that she didn't care about the stabbing. She only cared about what happened to Haley. He wanted to know what she wanted to do. She wanted him to fire her. Brady tried to talk Melinda out of going after Kristen, but she didn't want to hear it. She was going to get the proof she needed to nail her. Melinda walked away and talked to Eli. Tripp didn't understand why Allie hit him. She didn't believe he didn't know. She thought he was a jerk and was about to walk away, but he stopped her. Abe didn't think he could fire Melinda because Lani didn't like it. She explained why he could do it. Abe felt Kristen should be convicted if she's guilty. Melinda asked Eli questions about Kristen's case and noticed holes in it. Kate and Nicole talked about Allie's custody situation. Nicole told Kate how Allie reacted when she asked about the father. Kate remembered she got upset when she asked about the father. Tripp didn't understand Allie's behavior. He said he thought about her, but she said she didn't think about him because she was busy.
Melinda wanted answers from Eli. He thought about finding out Kristen was guilty. Lani continued to convince Abe to get rid of Melinda. Nicole and Kate continued to talk about Allie keeping quiet the father. Allie wanted Tripp to pretend he never saw her. Melinda wanted to know how Kristen knew to run. She was convinced someone tipped her off. Allie went back to the apartment and told Nicole about running into Henry's father. Eli told Melinda that he didn't know who tipped Kristen off. She thought it was someone on the inside. He lied to her and told her Kristen must have overheard Rafe talking about it. Lani went to the station to talk to Eli. He told her about the info Melinda wanted to nail Kristen. He warned her that they knew where the investigation would lead. Kate met with Abe and saw how he was babysitting Rachel.
Back to the Daytime Recaps Page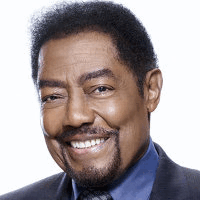 Follow Us!