Daytime Soap Opera Short Recaps
Recap written by Michele and Cheryl
Jack offered to write a check for Gwen so she could leave his family alone. He wasn't happy about what she put his family through. Gwen wanted to know how much he spent on Abby. She didn't think it was enough. Laura noticed Tiffany wasn't cashing the checks she wrote to her. She called the bank and found out the account was closed. Abby wanted to know about Tiffany's child. Laura apologized for what happened. Dr. Raynor told Eli and Lani how she started over and thought she put the past behind her. She got a call from someone who knew she switched the babies. He was going to tell her new employers what she did. Eli wanted to know exactly what the guy said. She told him how the guy wanted her to take the babies. Eli wasn't happy that the man knew they were having twins. Ivan arrived with the twins. Vivian let him know she was home. Vivian wanted to know where Ivan was and he assured her that he was fine. She was worried someone might have seen him. She thought the police would come get her and take her to jail. He told her that he wouldn't put her in jeopardy. She wasn't happy about pretending to be dead again. She apologized for the way she talked to him. He was okay with it. She felt alone. He told her that she had them. Vivian wanted to know what was in the carriage. Lani was upset that Dr. Raynor gave the man her babies. Laura felt bad because she made a mess out of everything. Abby seemed to understand what she did. Jack couldn't believe Gwen didn't think he gave her enough. She reminded him about how much he spent on Abby. He asked her if she wanted the check or not. She slapped him. He said he didn't pay off her mother. She said he was a liar. She thought he didn't want Abby to know what type of person he was. She regretted meeting him. She said she hated him even more than she did before.
Lani was upset with Dr. Raynor and didn't want to hear sorry anymore. Eli wanted her to tell him everything from the beginning. She said she was given a key to a hotel room. The man wanted to pick up the babies from there. She said Xander was supposed to meet her, but he never showed up. Ivan told Vivian that he stole the babies for her. She wanted to know why he did it. Laura wanted to know how Jennifer really felt about the bomb she dropped. Jack showed up and told them he was Gwen's father. He swore he didn't know about the baby. She wanted Laura to tell him what she told her. Chad showed up at Gwen's place and let her know he didn't tell the police that Abby hit her. He was determined to do whatever it took to bring her down. He took a handkerchief and wiped some of the makeup off of her face. Ivan thought Vivian would be happy that he got the babies. He felt guilty about her not being able to raise her twins. She wanted to know where he got them from and who were their parents. Dr. Raynor continued to tell Eli and Lani what she had to do for Ivan. Lani thought she was paid very well for her babies. She said she didn't get any money. Lani didn't understand how she could do that for someone she didn't know. Dr. Raynor assured Lani that the man wouldn't hurt the babies. Lani wanted to know his name, but Dr. Raynor didn't know it. Eli wanted her to tell them what she did know. She felt like the man was planning to go through with his scheme for a long time. Vivian explained to Ivan that she was younger when she had her twins. He assured her that she was eternally young. She said she wasn't their parent. He said their parents weren't in any position to raise the twins. He said they needed her. Laura told Jack how she was the one writing the checks to Gwen's mother. Jack didn't understand why she didn't ask how old the child was. He said he couldn't help Gwen because Laura didn't say anything. He knew why Gwen was so hateful towards them. Laura apologized and said Tiffany was horrible. He demanded to know who gave her the right to play God. Gwen reminded Chad how he was too willing to believe the worst in Abby and jump in his bed. She warned him that she was going after Abby. He warned Gwen to stay away from Abby. Abby overheard the threat and walked in the hotel room. Gwen told her that Chad threatened her. Gwen wanted them to leave, but Abby refused to leave until she was finished. Jack continued to yell at Laura for keeping the truth from him. He refused to let what she did go. He thought what she did was so cruel. Ivan lied to Vivian about the twins' parents. He made her think their parents didn't want any contact with them. He said they would be thrilled if she took the babies. Dr. Raynor said the man made a call to someone who was going to take the babies. Lani didn't understand why she waited so long to tell them about the call. Vivian didn't think it was right to take care of the twins. Ivan assured her that she wouldn't be able to let them go once she takes care of them. He wouldn't forgive himself for failing her with Stefan and Jake. He wanted to make it up to her. She appreciated it, but she couldn't do it. Laura blamed herself for what happened to Gwen. She was only concerned with Jennifer's feelings. Jack reminded her how Gwen was her child and she had no idea what they've been through because of that child. Laura was crying and couldn't believe what she did. Abby told Gwen that Jack didn't pay her mother off. Gwen didn't believe it. Abby said she knew who it was. She said Tiffany never spoke to their dad. He never knew about her and didn't pay off Tiffany. Gwen said she resented Abby for her life. Gwen was ready to kill the person who lied to her. Abby and Chad left the hotel. Chad wanted to know if what she said as true. She said her grandmother paid Tiffany off. Lani figured out that Ivan was the one who took the twins. She realized that Vivian had the babies.
Back to the Daytime Recaps Page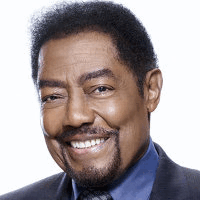 Follow Us!