What's going on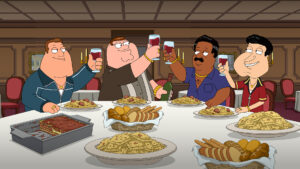 Mila Kunis has 2 new movies coming out this year.  She appears Tuesday, 9/28 on "The Ellen DeGeneres Show."
Seth Green (Chris) has a new film coming out, "Changeland." He does voices in the animated series "Guardians of the Galaxy" and the upcoming "Star Wars: Detours." He also still makes "Robot Chicken" for Cartoon Network and does a guest voice on "The Simpsons" Sunday, May 15 on FOX.
Seth MacFarlane appears in the new Showtime miniseries "The Loudest Voice" and stars in "The Orville" on HULU. He also still does voices in the show "American Dad" on TBS and appears Wednesday, 5/25 on "Jimmy Kimmel Live" on ABC.
Mike Henry (Cleveland) also appears in "The Orville" and "American Dad."
Alex Borstein (Lois) also appears in "The Marvelous Mrs. Maisel" on Amazon. She appears Monday, 2/14 on "The Late Show with Stephen Colbert" on CBS.
Gary Cole (Principal Shepherd and other voices) appears in many shows, including "The Good Fight," "Chicago Fire", and an animated Netflix series called "Trolls: The Beat Goes On!"
Lacey Chabert (ex-Meg) has a bunch of movies coming out.
Review of "Family Guy: Season Sixteen"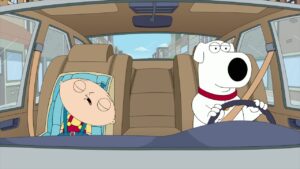 Back to the Main Family Guy Page