TV Interview!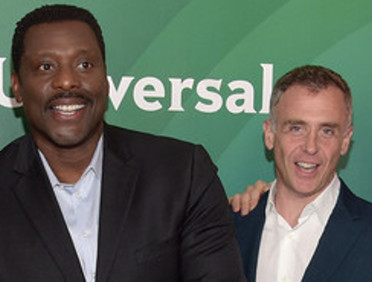 Interview with Eamonn Walker and David Eigenberg of "Chicago Fire" on NBC by Suzanne 3/23/21
These guys were a lot of fun to speak with. I interviewed David back in 2016 as well. I hope you enjoy this short interview as much as I did!
Here is the video version of it.
Transcript will be up soon!
Interview Transcribed by Jamie of http://www.scifivision.com
MORE INFO:
Eamonn Walker
Battalion Chief Wallace Boden, "Chicago Fire"
Eamonn Walker stars as Battalion Chief Wallace Boden, a fireman's fireman, in NBC's drama "Chicago Fire." As chief of the firehouse, it's Boden's job to look out for the lives of the men and women who are the courageous firefighters and paramedics of Firehouse 51.
Walker is a compelling performer known for his depth, integrity and ability to give life to the most layered of characters. He credits Sidney Poitier's performance in "In the Heat of the Night" as the inspiration that led him to become an actor.
Born in London, he is perhaps best known in the United States for his portrayal of Kareem Said, the Muslim leader on the critically acclaimed HBO series "Oz." His work on this show earned him a Golden Satellite nomination and a Cable Ace Award for Best Actor in a Dramatic Series.
On the big screen, Walker received stand-out notices for his performance as Howlin Wolf in "Cadillac Records," opposite Adrien Brody, Jeffrey Wright, Mos Def and Beyoncé Knowles. He also has given memorable performances in such films as "The Messenger," opposite Ben Foster, Woody Harrelson and Samantha Morton; "Lord of War," opposite Nicholas Cage and Ethan Hawke; "Duma," Carroll Ballard's critically acclaimed film; "Tears of the Sun," opposite Bruce Willis; Laurence Fishburne's "Once in the Life;" the psychological thriller "Legacy;" and M. Night Shamaylan's "Unbreakable."
Moving seamlessly between film and television, his numerous TV credits include the NBC series "Kings," the Jerry Bruckheimer series "Justice" and the award-winning BBC series "Moses Jones." He portrayed a modern-day John Othello in the BAFTA and Peabody Award-winning adaptation of London Weekend Television's "Othello" and Tom Fontana invited Walker to portray the sympathetic killer in the "Homicide" finale, the two-hour teleplay "Homicide: Life Everlasting."
Other credits include a special arc on "Lights Out," "ER," and the miniseries "The Governor" and "Supply and Demand." He also appeared in the BBC's groundbreaking Martin Shaw series "Inspector George Gently" and the Cinemax series "Strike Back."
Walker was nominated in 2005 for a Drama Desk Award for his Broadway debut as Marc Antony, alongside Denzel Washington and Colm Feore, in "Julius Caesar" at the Belasco Theatre. He later performed to sold-out audiences as the first black actor to portray Othello at the historic Old Globe Theatre in London.
Walker co-founded the Flipside Theatre Company in London and starred in their production of "Danny and the Deep Blue Sea." He also appeared in London's West End and in plays on such venerable stages as the Citizens Theatre, the Royal Exchange and the Hampstead Theatre.
Walker starred in Chicago's famous Steppenwolf Theatre for the company's 2016 premiere of Stephen Adly Guirgis' "Between Riverside and Crazy." Walker was nominated for a 2016 Jeff Award, which celebrates excellence in Chicago Theatre, in the category of Best Actor in a Principal Role. The same year he also won the Black Theater Alliance Sidney Poitier Award for the same play performed at Steppenwolf Theatre in the Best Actor in a Drama or Comedy category.
Walker resides in both Los Angeles and London.
David  Eigenberg
Christopher Herrmann, "Chicago Fire"
Eigenberg is known to film and television audiences for his former role as Steve Brady, the good-hearted husband and quintessential New York bar owner in the Emmy Award-winning series "Sex and the City."
His film credits include "See You in September," "The Trouble with Romance," "The Mothman Prophecies" and "A Perfect Murder."
Eigenberg's selected television credits include "Justified," "Criminal Minds," "N.C.I.S." and "Law & Order: SVU."
A member of the Ensemble Studio Theatre in New York, Eigenberg has performed in numerous Off Broadway plays. On Broadway, he received his break in 1990 playing a hustler in the original cast of John Guare's "Six Degrees of Separation," directed by Jerry Zaks at Lincoln Center. He also starred in the original cast of "Take Me Out," directed by Joe Mantello, which was awarded the Tony, Drama Desk, Outer Critics, Drama League and New York Critics Awards for Best Play.
Eigenberg served in the United States Marine Corps for three years. He is married and living in Chicago with his wife and two children.
From renowned Emmy Award-winning executive producer Dick Wolf ("Law & Order" brand) and co-creator Derek Haas, the writer behind "3:10 to Yuma," comes season nine of the high-octane drama "Chicago Fire," an edge-of-your-seat view look at the lives of everyday heroes committed to one of America's noblest professions. The firefighters, rescue squad and paramedics of Chicago Firehouse 51 risk their lives week in and week out to save and protect the citizens of their incredible city.
The family inside Firehouse 51 knows no other way than to lay it all on the line for each other. Capt. Matthew Casey (Jesse Spencer) leads the Truck Company and brash Lt. Kelly Severide (Taylor Kinney) runs the Rescue Squad.
The firehouse also includes Battalion Chief Wallace Boden (Eamonn Walker), a fireman's fireman. As chief of 51, Boden keeps his house running smoothly and his firefighters prepared to overcome all adversity. Paramedic Sylvie Brett (Kara Killmer) returns alongside seasoned veterans Christopher Herrmann (David Eigenberg) and Randy "Mouch" McHolland (Christian Stolte) as well as resourceful firefighter Stella Kidd (Miranda Rae Mayo).
Completing the team are dependable squad member Joe Cruz (Joe Minoso), daredevil Blake Gallo (Alberto Rosende), engine newbie Darren Ritter (Daniel Kyri) and the newest addition, paramedic Gianna Mackey (Adriyan Rae).
Executive producers are Dick Wolf, Derek Haas, Todd Arnow, Andrea Newman, Michael Gilvary, Michael Brandt, Reza Tabrizi, Arthur Forney and Peter Jankowski.
"Chicago Fire" is produced by Universal Television, a division of Universal Studio Group, in association with Wolf Entertainment.
Please visit the official show site at: https://www.nbc.com/chicago-fire
For the latest "Chicago Fire" news, videos, and photos, please like on Facebook and follow on Twitter and Instagram:
https://www.facebook.com/NBCOneChicago
https://www.twitter.com/NBCOneChicago
https://www.instagram.com/NBCOneChicago/
Proofread and Edited by Brenda
Back to the Primetime Articles and Interviews Page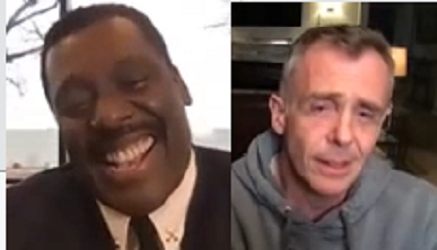 Follow Us!