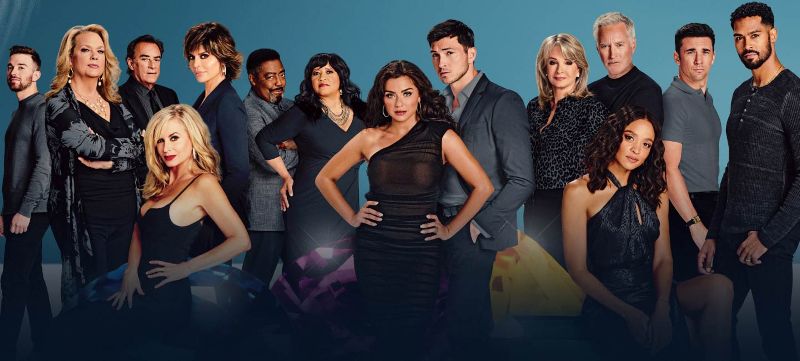 Days News and Information!

Note: Dates mentioned may not be accurate due to pre-emptions.
By Suzanne
SOD 3/27/23
Hope goes to see Harris, to get his help in stopping Megan. He's been resisting deprogramming treatment, but she's able to get through to him. He wants to help her stop Megan and get out from under Megan's control.
Chanel gets a warning from her mom. Li and Gabi celebrate something.
Hope and Harris engage with a woman named Rose (Ashley Lauren Nedd) this week.
EJ tells Nicole about his plot to catch Gabi and Stefan having sex so that she loses the DiMera shares that Li is going to give her if she stays faithful. They pretend to be on Stefan's side and offer to set up a meeting place for him and Gabi. EJ knows that if Gabi loses her shares, he can oust both her and Stefan from having control of the company. He feels no guilt because Stefan drugged him.
3/20 Marlena tries to contact John. Kate's life is in Megan's hands, and she wants her dead. 3/21 Jada can't figure out why Talia changed careers. Paulina and Chanel are victorious over Sloan. 3/22 Xander and Alex get into a fist fight because of Gwen. Paulina gets an unwelcome shock. 3/23 Chad receives advice from Abe about proceeding with his life. Megan puts pressure on Rolf for better results. 3/24 Bo tells Megan that he wants out. Ciara and Ben get some wonderful news.
The show is given a Thumbs Up! for the way they celebrated Arianne Zucker (Nicole)'s 25 years on the show.
What Will Happen: Stephanie and Paulina find out something shocking. Stefan and Rafe have a heart-to-heart about Gabi. Eric gets some advice about jobs from Sloan.
SOD 3/20/23
Headwriter Ron Carlivati talks about the new story with Bo coming back to life and eventually reuniting with Hope, and how it's tied in to "Beyond Salem" as well as Marlena, Kate and Kayla "dying."
Stefan and EJ go to war after Stefan once again drugs EJ. Gabi sides with Stefan, and Nicole with EJ. At first, though, the brothers sit down and admit what they did to each other and agree not to fight (but they're not honest).
Early Editions: Kristen gets a visit in prison from Brady. Paulina and Abe celebrate something. Jada and Talia chat about what's been going on. Stefan and Gabi are offered help by Nicole.
Bo returns 3/16, and Hope returns 3/17.
Ciara and Ben will also return, involved in a storyline with Bo and Hope.
Colton Little returns as Andrew (the role he played in "Beyond Salem 2") 3/16.
John goes to visit his son, Paul (Christopher Sean).
Ali Sweeney is doing another Hannah Swensen Mystery movie for Hallmark, along with Cameron Mathison (Drew, GH), Barbara Niven (ex-Liz, OLTL) and Gabriel Hogan.
Gwen and Alex kiss after commisserating with each other about their forlorn love lives.
3/13 Li pours on the charm with Gabi. Tripp tells Wendy what Johnny did, which pisses her off. 3/14 Sloan and Belle have to put aside their differences to aid Eric and Brady. Leo is stunned when he comes home and sees something. 3/15 Leo is chewed out by Alex. Johnny tries to do what's right. 3/16 Steve tries to get assistance from Andrew. Paul gets a visit from his dad. Kayla and Marlena figure out that Kate is missing, so they worry. Lucas gets help and forgiveness from Roman. 3/16 Paul gets another visit, this time from Andrew, about their relationship. John and Steve run into Hope while searching for someone else.
An article talks about how certain actors' lives were changed due to working in soaps, including Zach Tinker (ex-Sonny), Darin Brooks (ex-Max) and George DelHoyo (Orpheus).
Galen Gering (Rafe) and Elia Cantu (Jada) talk about playing cops.
What Will Happen: Roman shares his pain about love with Lucas. Gabi's frosty attitude towards Li starts to thaw. Stefan is cornered by Johnny.
SOD 3/6/23
Lindsay Arnold (ex-Allie) talks about leaving the show.
Nicole realizes that she met Eric 25 years ago. She figures this out when she's chatting with Abe and Paulina at breakfast. Eric and Nicole run into each other in the park, and they both tell the other that they've been thinking about their past. They act nicer to each other than they have lately. Eric lets her know that he's no longer with Sloan, which doesn't surprise her. Nicole, however, is committed to EJ now.
Arianne Zucker (Nicole) is featured in a short interview about her 25 years on the show.
Early Editions: Alex learns something shocking from Maggie. Eric gets contact from Sloan. Johnny overhears something interesting. Brady and Eric are chewed out by Belle.
Chloe left town for a little while, but she'll be back 2/28.
Zach Tinker (Sonny) last airs March 2, not February 16 as they said last issue.
Rolf is pressured by Brady to finish deprogramming Stefan so that he can stay away from Chloe and get back to Gabi. Rafe arrives and arrests Brady and Eric for kidnapping, but they don't know if Rolf's efforts worked or not.
2/27 Anna and Tony are shocked to hear what Steve and John think. Kayla, Kate and Marlena wake up and find they're in a terrible situation. 2/28 Tripp is asked by Wendy to move in. Chloe comes back. 3/1 Wendy, Li and Gabi figure out where they will all be living. Stefan is hit by something shocking. 3/2 Sonny is bid adieu by all of his friends and family: Chad, Justin, Alex and Stephanie. 3/3 Alex is stunned by something Maggie tells him. Jack and Jenn say goodbye to their family.
The story with Marlena, Kate and Kayla in the afterlife is given a Thumbs Up for their portrayers, and having Nick there, and their husbands going through grief, but it's given a Thumbs Down! for not making too much sense, being too campy and not explaining where they really are.
Some of the actors are asked about their favorite sports teams, including Robert Scott Wilson (Alex), who roots for the New England Patriots, Boston Celtics, Boston Red Sox and the Boston bruins.
What Will Happen: Nicole and Eric take a stroll down memory lane. Chloe opens her door to find Stefan there. Sloan goes on the attack with Li.
OLDER NEWS:
Marlena, Kayla and Kate Are Alive
SOD 2/27/23
Zach Tinker (Sonny) has left Days, but probably not for good. (It's not too surprising, since Sonny and Will come and go all the time. Also, he's joined the cast of the hit CBS show, "Fire Country" on Fridays.) Tinker is open to returning. His last airdate was 2/16.
Orpheus tells John, Steve and Roman who stole the orchid (in other words, who really killed their wives), so they won't kill him.
Early Editions: Johnny is completely shocked by something Chanel tells him. Stefan and Chloe meet on the same page. Tripp is asked an important question by Wendy. Li gets pressured by Rafe. Nicole flashes back to when she first met Eric.
Li and Wendy's dad, Wei Shin (Clyde Kusatsu) arrives in town 2/23.
Johnny accidentally steps on an empty vial in EJ's office, so he and Wendy wonder what it could be. He wonders if his dad is using drugs (not knowing that Stefan is behind it). He confronts EJ about it, which makes EJ realize what's been going on.
2/20 Chanel and Allie say a tearful, poignant goodbye. Marlena, Kate and Kayla run into someone they know, unexpectedly. 2/21 Gabi wonders if Rafe and Jada are more than just coworkers. Brady suspects that Sloan is connected to someone. 2/22 Nicole and EJ talk about their future. Eric and Brady move forward with their plans. 2/23 Jada and Rafe prepare to arrest Li. Eric gets blasted by Sloan for betraying her. 2/24 Kate sends Paulina a message.
The show is given a Thumbs Up! for giving EJ more to do.
Victoria Grace (Wendy) is featured in an interview.
Some of the shows' most beautiful women are saluted and asked questions about their beauty, including Nadia Bjorlin (Chloe) and Abigail Klein (Stephanie).
What Will Happen: EJ starts to realize that he's been drugged by Stefan. Wendy is Li's confidante. Sloan hears something interesting from Brady.
Kate, Kayla and Marlena Take Control
SOD 2/13/23
Sarah has rebound sex with Rex!
Deidre Hall (Marlena) is featured in a brief interview.
Early Editions: Li and Gabi talk about divorce. Kaya's appearance throws Steve for a loop. EJ's dinner invitation convines Nicole to accept. Wendy gets some advice about romance from Gabi.
Jennifer (Cady McClain) spends Valentine's Day with Jack 2/10.
Aketra Sevillian plays Talia Hunter, Jada's sister.
Chandler Massey (Will) will be seen a few more times before Will heads off to New Zealand.
Dr. Rolf made Stefan remember his love for Gabi, but he didn't make him forget his attraction to Chloe, much to Gabi's dismay. The police have Rolf, which makes it even more difficult for her. Stefan is enjoying his feelings for both women and doesn't want his brain to be messed with any longer. Others get involved in the story, including Sloan, Rolf's attorney, and EJ. Stefan asks EJ to rehire Gabi as CEO, so they can work together.
2/6 When he hears Stephanie's decision, Alex is disappointed. Lucas is tempted to take a drink because of Orpheus. Kayla, Kate and Marlena are shocked to hear the truth. 2/7 Nicole is helped out by Eric. 2/8 Alex and Allie find comfort together. Joey tries to get Wendy and Tripp together. 2/9 Jack gets pressured by Xander and Gwen. 2/10 Jack gets a surprise visit from Jenn. Xander learns from Sarah that what's good for the gander is also good for the goose. Allie figures out that she made a big mistake.
The show is given a Thumbs Up! for Steve showing his darker side when he confronted Kristen for her part in Kayla's death (although it was just a way for him to plant a bug).
February preview: Roman, John and Steve are heartbroken but decide to go after Orpheus for killing their wives. Steve and John want to kill him, but Roman doesn't approve of that idea. Meanwhile, Kate, Marlena and Kayla are dealing with some people they know while they're in limbo, heaven or hell…wherever they are, in this supernatural story. Arianne Zucker celebrates her 25th anniversary on the show this month, so Nicole and Eric have a special episode with many clips of the past. Although Chanel chose Allie, there are still feelings between the two of them, as well as chemistry between Allie and Alex. Wendy is also involved, and Tripp. Although both Joey and Tripp were attracted to Wendy in Beyond Salem, Joey tells his brother that he's seeing someone else and urges him to go for it. Tripp and Johnny have a bit of a rivalry. Xander will turn to the dark side once again, now that Sarah has dumped him. He and Gwen try to steal The Spectator from Jack and Jenn. Leo becomes the new gossip column writer, which doesn't sit well with some of the town's residents. Although Chad and Stephanie are involved, they're still going slowly because of Abby and Alex. Alex still hopes that she can forgive him. Jada's sister Talia comes to town and wants to work at the bakery, even though she has a medical degree (like her dad, Marcus). There is a mystery there. Jada and Rafe are attracted to each other, but things don't go smoothly because they're not allowed to date (since he's her superior). Stefan and EJ are at odds because both want to be CEO of DiMera. They try to one-up each other, which could get dangerous. Although Gabi is done with Li, he's not done with her. She wants a divorce, so he can make things difficult for her.
What Will Happen: When Rolf gets nabbed by the cops, Li worries. Alex gets a follow-up vist from Stephanie. Julie offers her shoulder for Chad to lean on. Lucas gets a visit from Roman.
SOD 1/30/23
Quinn Redeker (ex-Alex) passed away in December at age 88.
A short article talks about Marlena's death last week. She finds Susan in heaven.
Early Editions: Stephanie and Chad grow closer. Alex is scolded by Paulina. Xander gets divorce papers. Gwen gets an ultimatum from Jack.
Lisa Rinna (Billie) has left "The Real Housewives of Beverly Hills" after 8 seasons.
Galen Gering was in the hospital in early January with 3 broken ribs. There is no news yet as to how it happened or how he's doing now, and he doesn't have any recent posts mentioning it on his social media.
1/23 Tripp is upset about Ava, so Wendy consoles him. 1/24 Paulina visits Stephanie. Sloan provides physical comfort to Eric. 1/25 Stefan plans his revenge against EJ. Li gets shocking news from EJ. 1/26 Someone gets hurt that Stefan didn't intend with his vendetta against EJ. Sloan and Nicole have a cat fight. 1/27 Roman meets Sloan, but things don't go well. EJ hears from Nicole that she wants to have sex, after she's drugged. Li is twisted around by Gabi.
Camila Banus (Gabi) is chosen as Performer of the Week.
Actors share their personal preferences about things, including Zach Tinker (Sonny) and Martha Madison (Belle).
What Will Happen: Sloan gets consoled by Sloan. Tripp gets an earful from Johnny about Ava and Susan. Will finds that he may have a new line of work.
Cody Longo (ex-Nick) died. More
Don't forget to sign up for our weekly scoops newsletter for more news and scoops
Our other daytime pages for news, scoops, and spoilers:  AMC, ATWT, AW, B&B, GH, GH: Night Shift, GL, Loving/The City, OLTL, Passions, PC, Y&R, General Daytime.
This page is dedicated to Hilary, our beloved late volunteer, who used to update the scoop pages.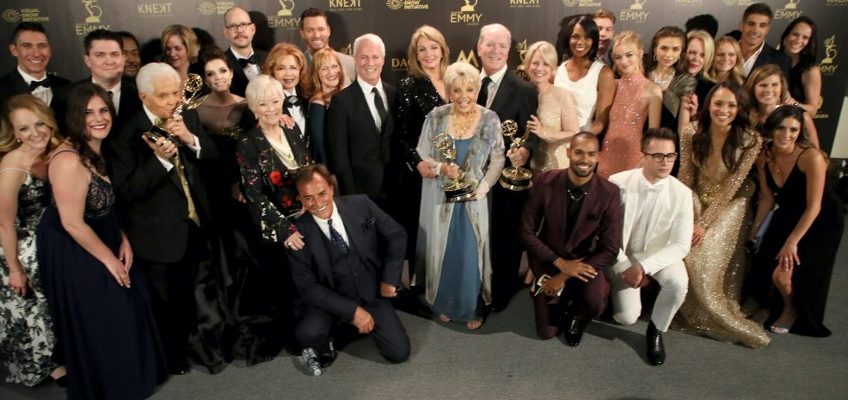 Follow Us!