Daytime Soap Opera Short Recaps
Recap written by Michele and Cheryl
Mardevil told Chanel that Paulina was Lani's mother. Chanel was livid at the idea of that news. She thought it explained why her mother treated her the way she did. Mardevil tried to understand, but she was stirring the pot of trouble. Lani wanted answers from Paulina about when she wanted her to be her matron of honor. Steve talked to Kayla about his concerns about John. He was convinced that Marlena knew something about it. Kayla didn't want to believe that she had anything to do with his disappearance. He said she couldn't avoid him at the wedding. Olivia told Eli that Tamara wasn't on tour. He wanted to know why she wouldn't want to go to her sister's wedding. She said Tamara wasn't going to the wedding because of Abe. Paulina said she chose Lani to be her matron of honor to show her how special she was to her. Paulina said she wanted to let her know how special she was to her. She wanted to make up for the times she let her down. Lani said she forgave her. Chanel couldn't believe that her mother lied to Abe and Lani the way she did. She didn't understand how she could marry Abe knowing what she kept from him. Mardevil said that she tried to convince Paulina to tell the truth, but she wouldn't do it. Chanel said she would have to do it herself.
Olivia told Eli that Tamara wasn't happy about Paulina marrying her ex-boyfriend. Eli thought they talked about it. Abe and Theo arrived for the wedding. Steve continued to talk to Kayla about Marlena's behavior. He said that Marlena might have been taken over by someone else. Mardevil told Chanel that she couldn't tell Paulina and Lani about what she said. Chanel thought she could tell without saying who told her the truth. Mardevil said Paulina would know and she would lose her license. Mardevil said she had to get to the church. Chanel wanted to know how she could marry Abe and Paulina after what she found out. She asked Mardevil if he was her friend. She said he was her dear friend. She offered to give Chanel a ride, but she didn't want to go to the wedding. Steve thought Marlena could be Hattie. Kayla said they were on good terms when she left. Kayla didn't think it was Hattie. He wanted to know what was wrong with Marlena. Mardevil arrived at the church. The wedding got started.
Back to the Daytime Recaps Page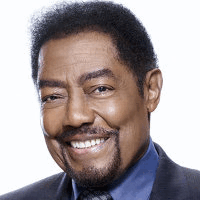 Follow Us!