Daytime Soaps News
Welcome to our new Daytime Soaps News Pages!
B&B, and Y&R will be pre-empted to Thanksgiving Thursday, 11/24 and Friday, 11/25. GH will air a re-run Thursday and be pre-empted on Friday. Days will air both days on Peacock as always.
Current daytime soap news pages:
Our other pages for news:  AMC, ATWT, AW, GH: Night Shift, GL, Loving/The City, OLTL, Passions, PC, and Primetime.
This site is not affiliated with ABC, NBC, CBS, or any of the soaps or soap magazines. We're just fans like you! We love to hear from you about our pages or the soaps, but please don't email us as if we know the actors or writers (because we don't!). Thanks!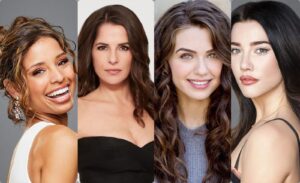 Follow Us!