Daytime Soap Opera Short Recaps
Recap written by Michele and Cheryl
Jada wanted to take Sarah in for questioning about Abby's murder. Maggie, Sarah and Xander wanted to stop her from doing it. Jada said there was an eyewitness that placed her at the scene of the crime. Xander told Jada that Sarah had no reason to be at the crime scene. Sarah admitted that she was at the scene of the crime. She admitted that Marlena suggested that she talk to Abby about what they went through. Jada asked her if she went to see Abby that night. Sarah remembered going there, but she didn't get a chance to talk to her. Xander wanted Jada to leave so they could finish their ceremony. He said Sarah could answer her questions after the ceremony. Jada wanted to know if that what she wanted. Sarah apologized to Xander and said she couldn't go through with the wedding at the time. She wanted to do what she could to help with the investigation. She insisted she didn't have anything to hide. Xander assured Sarah that she didn't hurt Abby. She wondered if she forgot what she did. She wondered if she thought Abby was Kristen and killed her by mistake.
Rafe let Chad know that he would be interviewing a new suspect. Chad wanted to know who it was, but Rafe explained that he couldn't tell him. Chad wanted to know how he could stay calm through that. Sonny walked into the DiMera mansion to keep Chad company. Chad told Sonny he felt guilty for keeping quiet about Lucas kidnapping Sami. He said EJ wanted his shares now that he knows he set him up. He said if EJ was right and Lucas killed Abby, he could have prevented it from happening. Lucas thanked Marlena for helping him remember what happened the night Abby was murdered. He was sorry for what he did to Sami. He hoped Sarah could clear him of the murder charge. Rafe walked in the room and asked Lucas about seeing Sarah at the DiMera mansion. He said he saw Sarah drop something and put it in her pocket. He said he didn't see what it was. Rafe wanted to know what happened afterwards. He said he wrapped his hand and realized he didn't kill Abby.
Back to the Daytime Recaps Page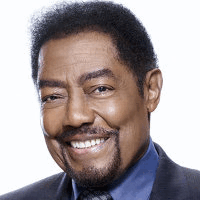 Follow Us!