General Hospital Updates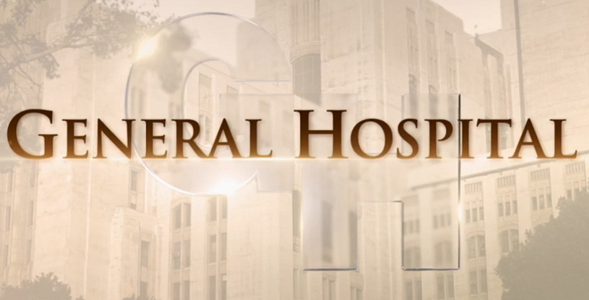 Update written by Shane
Dante arrived at Pozzulo's and knocked on Sonny's office door. Sonny ended a call with Brick, and Dante thanked him for Thanksgiving dinner. Dante admitted that Michael had been right about Sonny having Dex abducted and beaten, and he admitted that he'd covered for Sonny. Dante said that the line between his love for his father and his duty as a cop was starting to blur, as he would have pursued Dex's case more aggressively if the suspect had been anyone else. He added that he needed Sonny to know that he was aware what Sonny had done. Sonny didn't see the problem because he had never asked Dante to cover for him and said that he never would.
Dante wanted to know about Sonny's involvement in Anna's escape. Sonny didn't have a response to that question and Dante hoped that Sonny had been very careful. Dante said that he wasn't out to get Sonny (like his brother Michael) but he intended to keep his oath to uphold the law. "I wouldn't expect any less," Sonny said. Sonny wanted Dante to know that no matter what happened in the future he wouldn't love Dante any less.  Dante told Sonny that he loved him and then gave him a hug.  Dante then left.
At Dex's apartment, Josslyn dressed Dex's wound in fresh bandages and said that it was healing well. When she was done she told him he could put a shirt on. He apologized and remarked that he hadn't noticed that it made her uncomfortable.  She had, after all, seen him in less. "You've even slept in my bed," she replied. Dex said it was a shame that he had been so feverish that all he could do was sleep. "There's always next time," Josslyn joked. She advised him to take it easy and limit his activity, as she'd done some research on gun shot wounds. She promised not to bail on him before he was fully healed. Dex recalled his conversation with Michael about keeping Josslyn at a distance, and he told her that she needed to leave and never return.
Josslyn said that she needed to get more bandages and antibiotic ointment for Dex, but he insisted that he could order those things online. He said that he was trying to do the right thing, but she demanded honesty. "You want honest?" he asked, and he kissed her. At that moment, there was a knock, it was Sonny, who instructed Dex to open the door.
Drew arrived at Carly's house, and Michael wondered why Drew had wanted to meet there. Drew confided that he wanted to have a confidential conversation about the potential criminal charges against him and Carly for insider trading. Drew thought that it was best for both he and Michael to reconcile their relationship with Ned. Michael agreed. Drew added that he and Carly needed to stop seeing each other. A surprised Michael admitted that it was the happiest he'd seen his mother in a while. Michael didn't want to get involved in Carly's personal life, but he did say that people usually got less time together than they thought they would. Drew wondered if Michael was worried about Sonny retaliating, but Michael replied that the feud with Sonny had made him value his family more. He told Drew to take advantage of the time he had with Carly, and then he left to return home to Willow.
Carly arrived at the Quartermaine gatehouse and found Willow screaming at Nina to leave. Carly entered the house as Willow passed out. Carly and Nina tried to revive Willow. When Willow finally woke up, Nina insisted on calling 911, but Willow refused. Carly asked Nina if they could speak outside and they walked out. Willow apologized to the baby, but she promised to get the baby into the world safely. Outside, Nina told Carly she didn't want another lecture, as she'd only come by to ask a favor of Willow. Carly said she believed her, but she told Nina that her visit had a terrible effect on Willow and that the best thing for Willow and the baby was for Nina to stay away. Nina insisted that she never wanted to hurt them, and Carly told her she believed her. Nina left and Carly went back into the house with Willow and insisted that Willow see a doctor. A few minutes later, they returned to the living room after Carly had checked Willow's blood pressure and the baby on the fetal monitor.  Willow appeared to be fine, but Carly pointed out that she was not an obstetrician.  
Michael arrived home, and Carly told him that Willow had collapsed. Michael promised his mother that Willow would be seen by a doctor. Carly advised Willow to rest, and she left. Michael messaged Dr. Randolph on his phone. A short while later, Willow thanked Michael for the soup, and she told him Nina had been a factor in her collapse. Michael was furious when Willow told him that Nina had accused her of being selfish. But, Willow assured him that Nina wouldn't be back. Michael insisted that the entire situation could have been avoided had Nina known that Willow was sick. He told Willow that it was time to tell people about Willow's leukemia so they could concentrate on finding a bone marrow donor.
Carly arrived home to find Drew there. He kissed her and told her that they needed to take advantage of the time they had together. She reminded him that they were supposed to stay away from each other, but he said that he couldn't do that. Drew got a notification on his phone and Carly insisted that he check it. He looked at his phone and shared the good news that he'd gotten a lead on Willow's birth parents. Carly was shocked.
At Rice Plaza, Sasha continued to decorate with Sam's help. Sam said she hoped that the boys wouldn't claim to be too old to help decorate. Sasha talked about how magical Christmas was for kids, but then she quickly changed the subject. Sam told her that she didn't have to do that. Sam told Sasha that she could say whatever she was thinking. Sasha admitted that she was working on acknowledging her feelings in therapy. Sam told Sasha that her first daughter was stillborn.  Sasha was obviously moved and told Sam how sorry she was. She then shared her hopes of taking Liam to see Santa with Brando.
A short while later, Sasha talked about how good it felt to do something useful and positive. "Helping others is a great way to help yourself," she said happily. After their conversation, Sam departed and Nina returned. Sasha could tell that something had happened, and Nina told her that sometimes she feared that she was just as horrible a person as Willow believed she was. 
Dante found Sam at Rice Plaza, and he advised her to pace herself, as they still had to decorate their place. Dante talked about Sonny, and how he hoped that his relationship with Rocco wouldn't end up as troubled as his relationship with Sonny. Sam told him how much love she saw between Dante and Rocco. He thanked Sam for everything she had done for him, and they kissed.
At Pentonville, Victor spoke to someone on the phone and demanded an update on what had happened to the necklace. He and Nikolas then stepped into the visitation room. Spencer was led in by a guard, and when he saw that Nikolas was there, he demanded to be returned to his cell. Victor insisted that Spencer would need his father's support once he got out of jail. "Not if you keep your end of the bargain," Spencer replied. Nikolas demanded to know what that meant and Spencer revealed that he had agreed to keep quiet about Nikolas sleeping with Esme, in exchange for Victor giving him his birthright ahead of schedule. Spencer advised Nikolas that he would no longer need his support.
Nikolas told Spencer that if he would just give him another chance, he would never hurt Spencer again. Spencer replied that he would settle for never having to listen to any more of Nikolas' empty words. "I told you this was a bad idea," Nikolas told Victor, and he left. Victor seemed disappointed and demanded Spencer sit down. Spencer didn't care that Victor was disappointed. He told Victor that while Victor might be "all-powerful on the outside," inside Pentonville, he had serious competition. As he finished making his point, Cyrus entered and apologized to Spencer for being late to their chess game.
Victor was glad to see that Spencer had made friends, but Cyrus said that he was family. Spencer was grateful for all of his uncles looking out for him, including Sonny and Martin. Victor revealed himself as Spencer's true, biological uncle. Cyrus, having found the remark to be an insult, revealed that Victor had ordered hits on Martin and Laura, which prompted a shocked response from Spencer. Victor then proceeded to announce all of Cyrus' crimes.  "I don't hear you denying it," Cyrus said. "I don't answer to you," Victor hissed. "You will if you ever go near my family again, and that includes Spencer," Cyrus countered.
Victor told Cyrus to exercise caution as he would not want to have Victor as an enemy. Cyrus asked if that meant that Victor was adding him to the hit list as well. Victor warned Spencer to not allow himself to be manipulated by Cyrus. Spencer advised Victor that he would never allow himself to be manipulated again. Victor reminded Spencer that he still needed Victor's help and he left. Cyrus apologized that Spencer had to learn of his uncle's guilt in that way. Spencer said, "could it be more obvious?"  He told Cyrus that he was no longer in the mood for chess, so he excused himself and returned to his cell.
Back to the Main Daytime Updates Page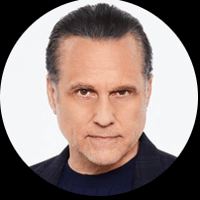 Follow Us!