Where to See Your Favorite Stars!
Michael C. Hall (Dexter), Jennifer Carpenter (Debra), John Lithgow (ex-Arthur) and others star in the limited series "Dexter: New Blood," starting 11/7 on Showtime.
Hall appears Wednesday 1/5 on "Late Night with Seth Meyers" on NBC.
Raphael Sbarge (ex-Jim) appears in the upcoming Starz series "Gaslit."
Jimmy Smits stars in the musical movie "In the Heights," out now and on Netflix.
Liza Lapira (ex-Yuki) has a recurring role on "The Equalizer" Sundays on CBS.
Desmond Harrington (Quinn) is working on a new movie, "Butterly in the Typerwriter."
Luna Vélez (Maria) has some new movies coming out.
Yvonne Strahovski (Hannah) stars in "The Handmaid's Tale" on HULU and in the movie "The Tomorrow War" on Amazon Prime.
Aimee Garcia (Jamie) has several movies coming out and appeared in "Lucifer" on Netflix and "Marvel's M.O.D.O.K." on Disney+.
Margo Martindale (Camill) stars in "American Crime Story" on FX and in "The Good Fight" on Paramount+. She also has some new movies coming out.
David Zayas (Angel) has a recurring role on "The Blacklist" on NBC and has some films coming out.
James Remar appears in the podcast series "The Lamb" and in an upcoming movie, "The Noel Diary." He's also joined the cast of "The Rookie" on ABC. More Info
C.S. Lee (Vince) appears in "For All Mankin" on Apple+ and has a few movies coming out.
John Lithgow (ex-Arthur) has many films coming out, is one of the stars of the "Perry Mason" series on HBO. He appears in the re-run of Live in Front of a Studio Audience: 'The Facts of Life' and 'Diff'rent Strokes' Wednesday, Dec. 22 on ABC. He appears Wednesday, 12/22 on "Jimmy Kimmel Live" on ABC (Re-run From 12/6/21).
Sean Patrick Flanery (Elway) has a few new movies coming out.
Julie Benz (Rita) appears in Lifetime movies and in the Netflix series "Love, Victor." She has a recurring role on "9-1-1: Lone Star" Mondays on FOX.
Dana L. Wilson (Angie) appears in "Rutherford Falls" on Peacock.
David Ramsey (Anton) plays John Diggle in the Arrowverse on the CW. He occasionally appears on superhero shows there, even though "Arrow" was canceled. He also directs the episodes.
Keith Carradine (Frank) has a few movies coming out and appears on "Fear the Walking Dead" on AMC.
Colin Hanks (Travis) appears in "American Crime Story" and has an upcoming miniseries "The Offer" on Paramount+.
Courtney Ford (Christine) plays Nora in the Arrowverse.
Edward James Olmos (Gellar) stars in "Mayans MC" on FX.
Mark Pellegrino (Paul) has a recurring role on "American Rust" on Showtime.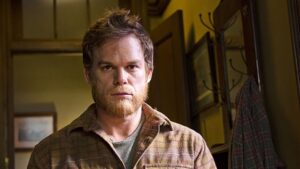 Visit all our other TV appearances pages!